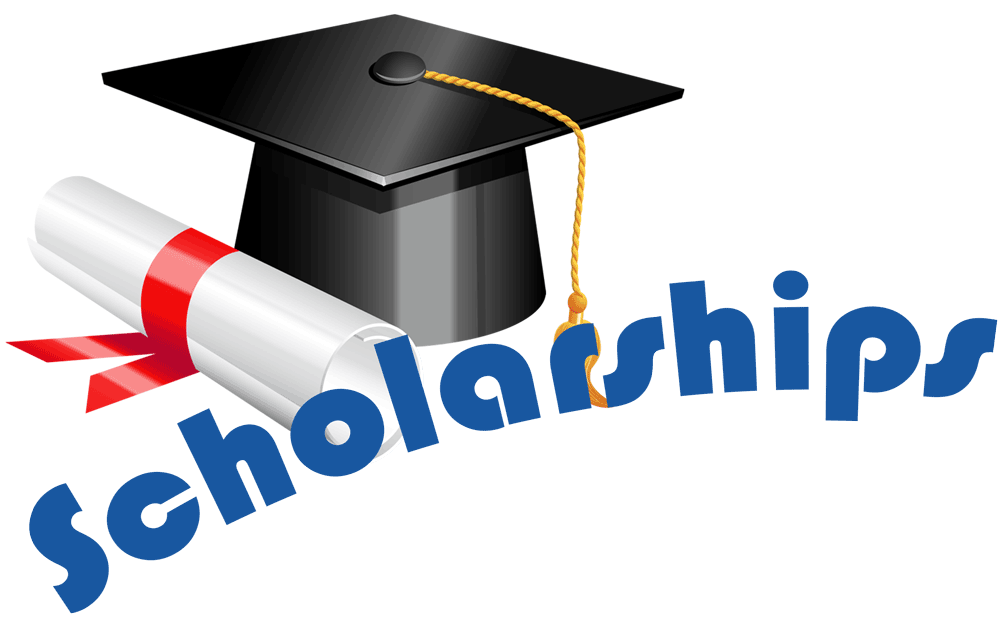 A scholarship is a type of financial aid given to students to help them further their studies. Scholarships are given out based on a variety of factors. Including academic performance, diversity and inclusion, athletic ability, and financial need. Scholarship criteria typically reflect the ideals and aspirations of the award's donor or founder. Read More…




Recognize where to look
Plan in advance
Work hard and stay motivated.
Make your application stand out from the others.
Carefully read the application instructions.
Submit an outstanding scholarship essay or cover letter.
Be practical
Full scholarships (sometimes known as full-ride scholarships) are the holy grail of university tuition, covering nearly everything for three or four years. The supplier will pay for your tuition and living expenses. Allowing you to concentrate on your studies and social life without having to worry about money. Isn't that fantastic?
First and foremost, where can you find full scholarships? Your first port of call should be the official website of your chosen university. Since they may provide their own financing possibilities for students from your location or in your subject. Or they may list other scholarships to which you could apply.
In addition to your university, you could look at websites such as. InternationalScholarships.com or FastWeb.com, as well as our own Scholarships to Study Abroad page. Which lists funding opportunities in grants focusing on specific courses and scholarships directed at specific student groupings.
Unfortunately, these dream scholarships are few and far between. Full scholarships are rare. And the ones that do exist are highly competitive. That doesn't mean you shouldn't apply. Read on to find out how to increase your chances of obtaining one of these coveted scholarships. Read More…


If you know you'll need a full scholarship to attend university, you should begin arranging as soon as feasible. This is especially important if you are required to attend an interview – some universities hold special scholarship weekends.  Where 50-100 students are invited on campus to interview answering questions about their aims and ambitions. As well as how this fits up with that university and course
If you must attend a scholarship interview. Dress well and come prepared with good answers to their likely inquiries. As well as a few questions to ask. them at the end of the interview. Learn how to respond to common admissions interview questions here. Read More…



Although some full scholarships are provided entirely on the basis of financial need. Rather than academic excellence. Others will consider both elements or will only be awarded to excellent students. It goes without saying that you should work hard in your studies. But if you want to get the whole scholarship. You'll need to really put in the effort, as the majority are only given to the top students. In some cases, colleges will consider applicants for full scholarships based solely on their regular university application. Therefore high grades are crucial. While pushing yourself academically can be mentally exhausting. Try to stay motivated by remembering your goals and taking moments to relax (especially before and after exam season!).
With so many applicants vying for a full scholarship. It's vital to stand out by demonstrating a genuine desire to improve yourself as a person. This includes having a few extracurricular activities to show off to scholarship sponsors. Demonstrating your passions and interests outside of the classroom. And examples of times you've been involved with the local community. Possibly through volunteering for a good cause. Scholarship providers prize leadership qualities as well. Which you can demonstrate by offering to lead initiatives in your extracurricular activities or community work.
Another thing that can set you apart from the crowd when it comes to scholarships. Application is a glowing report on your academic and personal qualities in your letters of suggestion. Thus cultivating strong ties with your academic mentors is crucial. If a mentor knows you well. They'll be able to deliver a more personal and accurate reflection of you in their letter. Read More…



This may seem obvious. But you don't want to squander your chances by failing to include. A document or piece of information is mentioned in the scholarship application instructions. To prevent missing anything, read the application guidelines carefully and again. And contact the provider if you need clarification on anything.
Another obvious point is that your application essay/cover letter must be of the highest possible quality. This includes ensuring that it is clear and succinct, and properly formatted. Captures the reader with a compelling beginning. Stays focused on its key theme or issue and have perfect spelling and language. Don't only reread it hundreds of times to make sure it's great. Ask a friend to go over it and look for mistakes and sentences that don't read as well as they could. Read More…




Finally, as we mentioned earlier, there aren't many full scholarships to go around, and they're incredibly competitive, so many candidates who meet and surpass the requirements for a full scholarship wind up missing out. Don't let this deter you from applying, but be realistic about your expectations. Remember, there is no limit to how many scholarship applications you can submit, and there is usually no limit to how many scholarships you can receive, so you may be able to build your own full scholarship by combining two or smaller awards. (Of course, check with the providers to see if you can apply for and receive support from other sources.) If you do get rejected, don't let it get you down; instead, pick yourself up, brush yourself off, and keep trying until you achieve what you want.
Financial need is not considered while awarding merit aid. Merit scholarships are typically awarded for great academic accomplishments. This could be indicated by a high grade point average, an outstanding ACT or SAT score, or another significant academic achievement.
Some merit awards are intended for students pursuing specific college majors. A merit scholarship may also be awarded if you demonstrate substantial artistic or leadership abilities, such as playing an instrument or managing a certain organization. Merit scholarships are also available from private organizations, with some of the largest and most well-known being the Gates Scholarship and the Coca-Cola Scholars Program Scholarship. Private scholarships can be applied for through their websites, and some may demand essays or letters of recommendation. Read More…




Some merit scholarships may be awarded to members of specific groups or students from specified geographic areas.
These scholarships are awarded based on financial need, as the name implies. While need-based aid is more typically given out in the form of grants (and these phrases are sometimes used interchangeably), need-based scholarships are available.
These scholarships are typically awarded in recognition of significant athletic achievement, and they frequently require you to participate in one or more sports in order to be eligible. The criteria for athletic scholarships vary for each school. Additionally, schools may have various amounts of money available for specific sports.
To earn the maximum scholarship money, look into several colleges and private scholarship funds. You may be eligible for more aid than you realize, and some schools may become more appealing possibilities due to their merit aid packages.
Student loans are loans in the sense that you borrow money from a lender to finance your education. A scholarship, on the other hand, is a grant for academic brilliance or other achievements, which means that your scholarship sponsor pays for your education without requiring you to repay them.
Here's a rundown of both sorts of financial aid. We go over what they are, how to qualify for them, and how to earn money from each one.
A student loan is a loan that you can obtain as a student to help pay for your education. Tuition, school materials such as books, lodging fees, and food expenditures can all be covered by student loans while attending college or university. Because this is a loan. You must repay the amount borrowed from your loan provider in accordance with your student loan policy and contract. Qualification for a student loan is often determined by financial need and certain qualifying criteria. You may be eligible for a student loan if you demonstrate financial need. This means your income may be insufficient to pay for your education. This is common with federal student loans. Specific eligibility criteria for private student loans may include an excellent credit history to ensure. You can meet your student loan payback obligations. Read More…




Student loans are obtained through your student loan provider. The federal government or a private lender may give you a student loan. And also, these agencies work with your school or university's financial department to pay off your educational bills. Student loans typically pay for your school fees on a semester basis. Though your school's financial department may disburse excess funds for additional needs while you are enrolled.
A student loan is something you repay, whereas a scholarship is something you earn. Student loans and scholarships are both types of financial aid programs. So, you can apply as a student to help cover your educational expenses. Such as tuition and school supplies. You must grasp the distinction between the two in order to determine. Which program is ideal for your situation in order to pay for your education? Read More…